DOWNLOAD HSMWORKS 2013 FULL
The slot clearing feature now also applies to open pocket for Adaptive Clearing. The default is to machine along the tapered wall. Updated work offset handling for the generic Mach2Mill and Mach3Mill posts. Fixed wrong cutting move for Turning Thread. Added new morphed spiral algorithm to support contours with multiple inner contours. Added support for SolidWorks Improved toolpath quality near rotary axis for Turning Profile.
| | |
| --- | --- |
| Uploader: | JoJorg |
| Date Added: | 14 September 2004 |
| File Size: | 40.32 Mb |
| Operating Systems: | Windows NT/2000/XP/2003/2003/7/8/10 MacOS 10/X |
| Downloads: | 46745 |
| Price: | Free* [*Free Regsitration Required] |
Autodesk Delivers HSMWorks to Solidworks Users >
Added Mach3 waterjet post. Fixed missing grooving into pocket for Turning Profiling. Fixed wrong toolpath issue when using stock to leave for Turning Profile. Fixed ramp stepdown issue for in Slot. Improved stay-down linking for Adaptive Clearing.
Fixed support for property 'useZ' at cycles for Hsmworkks post. Learn more If you need to create a multi-user networked license, please follow this article.
This ensures a better ordering of the posts. Disabled by default but you can enable it by setting "allow3DArcs".
Updated coolant and retract handling for Boxford post. Fixed undesired long retract issue for turning with tilt. Updated generic APT posts. Added generic NCT post. Fixed issue with retracts to home position exceeding the retract limits for Turning Groove. Information about how educational institutions can download, install, and activate software obtained through the Autodesk Hsmdorks Community.
Future of HSMWorks in Solidworks? | SOLIDWORKS Forums
Fixed wrong tool visualization hsmwirks stock simulation for lollipop mill. Updated coolant and retract handling for Anilam ISO post. Fixed issue with copying a job from one document to another. Fixed subprogram issues for Heidenhain post. Use this setting to control when to stay down rather than doing retracts.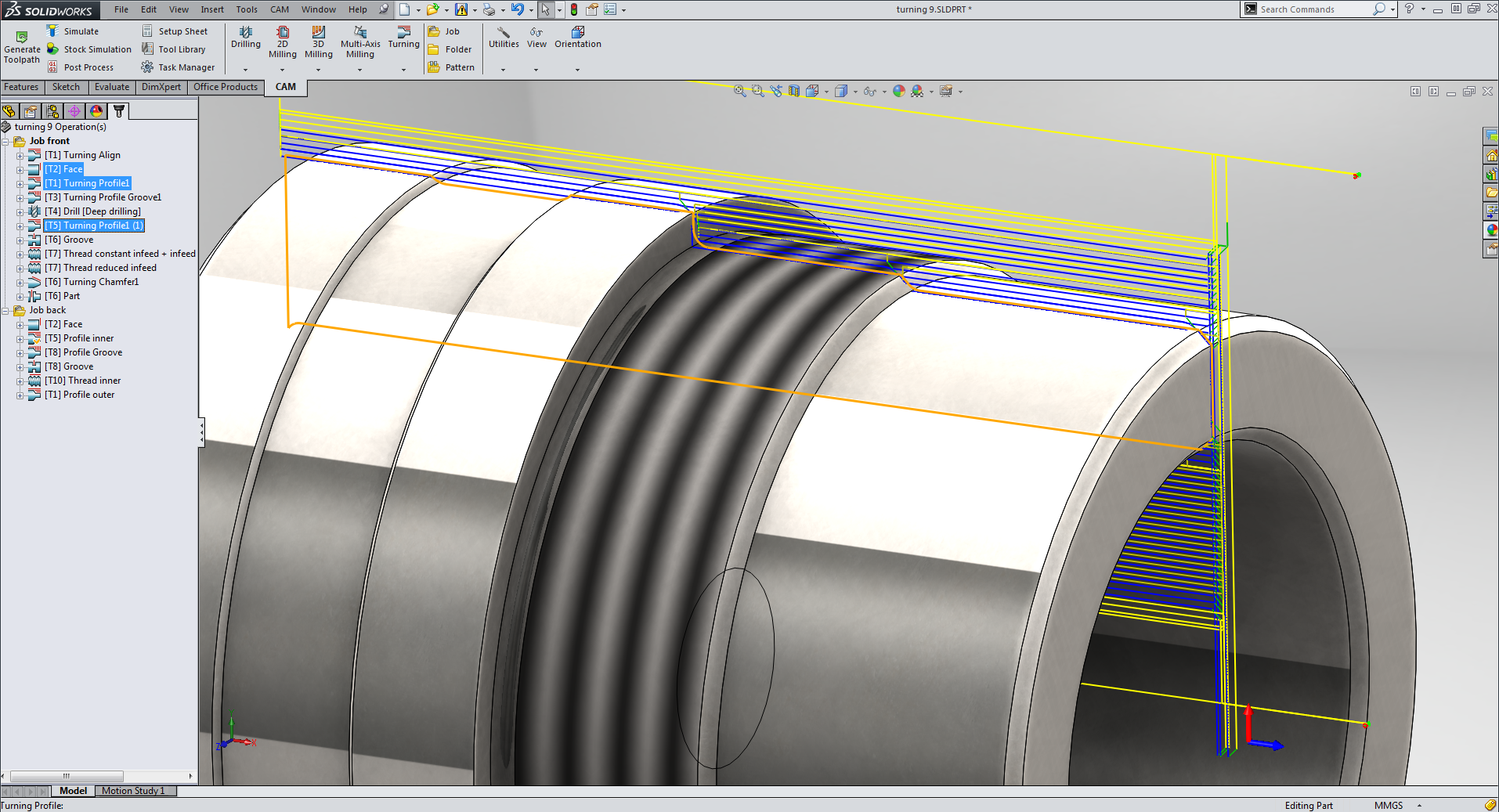 Fixed the long retract move along Z-axis. Fixed wrong passes for turning profiling. Removed unsupported lead radii for Turning Face. Fixed generation issue for Adaptive Clearing. Added support for pitch mode for the generic Mazak post.
Future of HSMWorks in Solidworks?
Fixed subprogram issue for HAAS posts. Improved retracts along tool axis for turning. Fixed property descriptions for Fadal post. Fixed issue with "Auto-merge hole segments" The recently used machines will shown last and have "Recent" as prefix. Added support for running up to 20 concurrent toolpath calculations.
Updated generic HAAS post so the part is centered by default in the table at program end. Fixed wrong toolpath issue when machining on fyll contours for Turning Grooving. Fixed wrong linking issue for Trace and Face. Fixed various issues where Adaptive Clearing could get stuck during calculation.
Fixed issue where radial stock to leave was editable when using Center compensation for Trace.